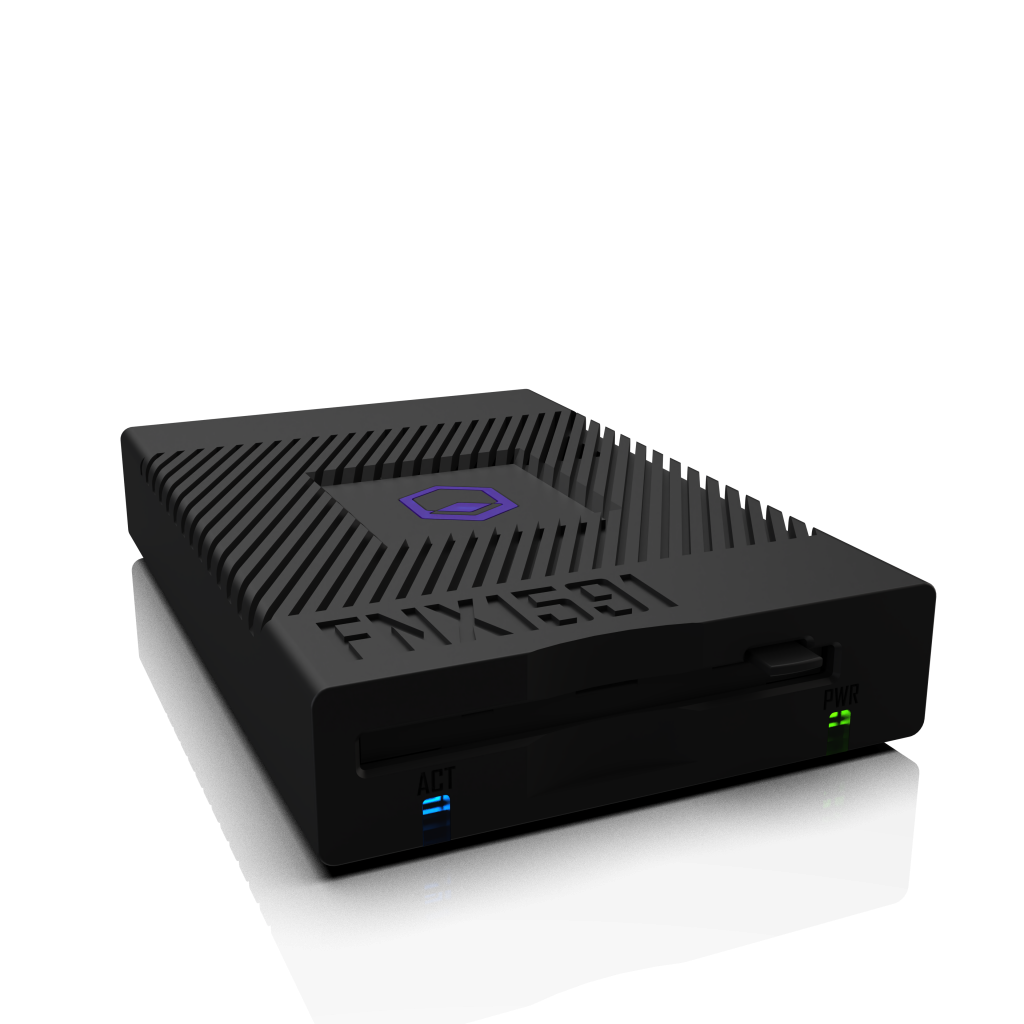 This a fully integrated, low-profile, Commodore compatible IEC 3.5″ Floppy drive where you can upload different images through a mini-USB Connector. Add this wonderful accessory to your new retro computer like the F256 Jr. (Comes in White, the black model is coming soon)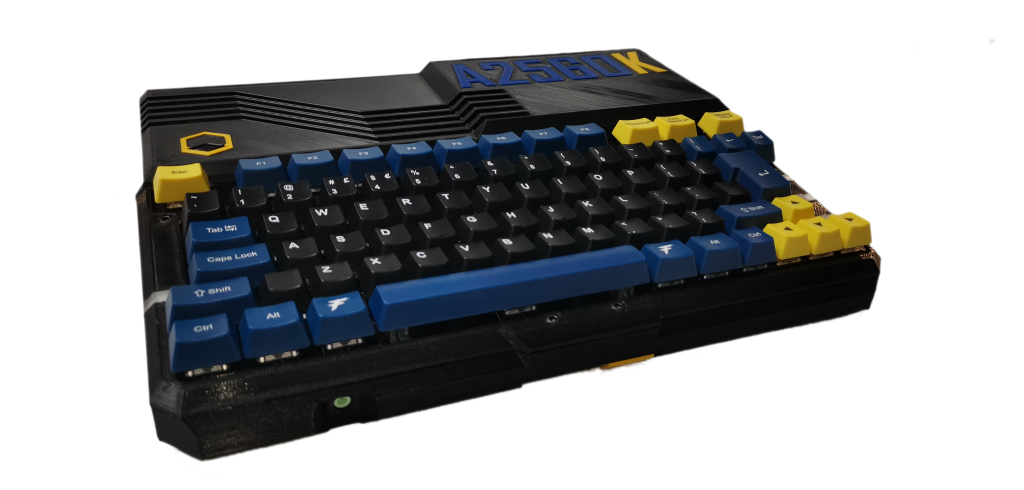 A2560K
The A2560K is the top of the line of the Foenix Product. A full system based on the Motorola MC68040V @ 25Mhz, with full graphics and sounds. Hours of enjoyement.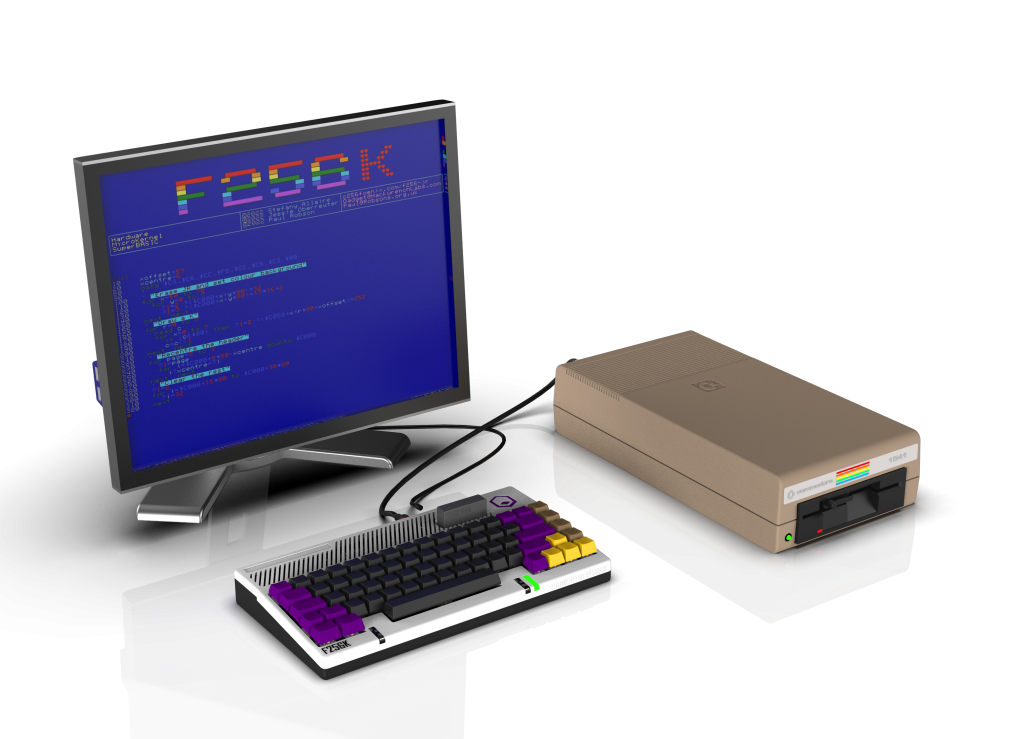 The Integrated Keyboard F256
A WDC W65C02S New Retro Computer
100% compatible with the F256 Jr.
Limited time to order, Limited Quantity…
Check out the F256 Jr, if you want a taste…

The first batch ordering is now over for the F256K,
check back in May/June 2023 For when the second ordering
batch comes around!
Thank you for the lucky people!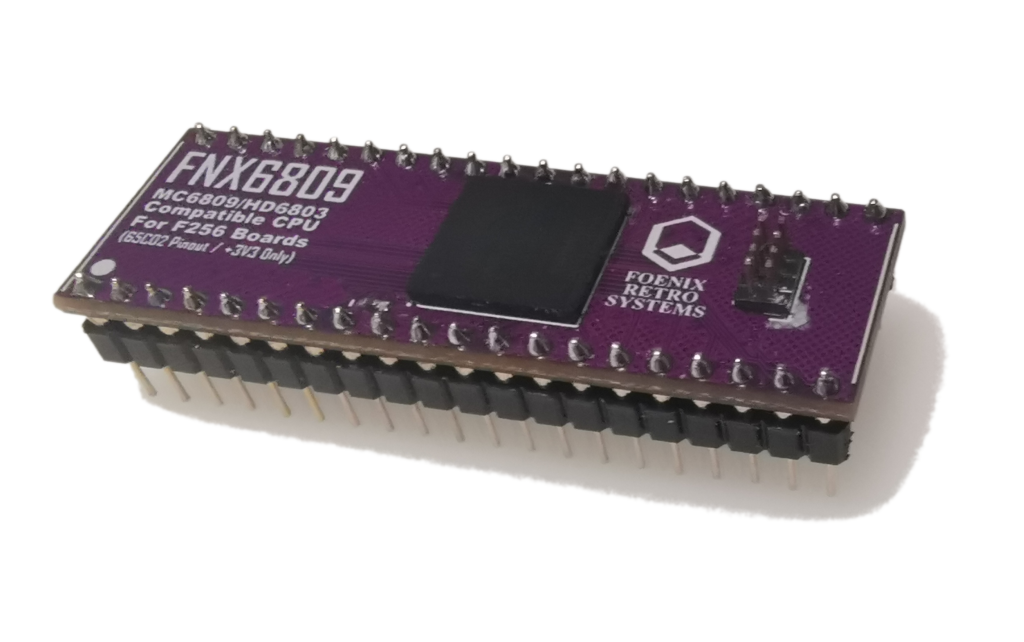 They say "Choose your poison!" 
This is a drop-in replacement MC6809 running @ 6.29Mhz for the F256 Jr. / F256K 8bit New Retro Computer line (Only). With a simple update of the machine's FPGA, you will be able to enjoy the exquisite nature of this underused CPU in this new age of retro computing. The same system features, just a different CPU.
Will be put on sale this
Monday, the 3rd of Jan 2023.
NOTE: The system comes by default with a WDC65C02S CPU and with it comes a Kernel and a "boot on" SuperBASIC. The FNX6809 comes with no such features. So, be warned that aside from the full system manual, at the time of release there will be no kernel, or system software offered. Probably a great opportunity to instantiate the famous OS9… 😉
Latest F256 Jr
Firmware Updates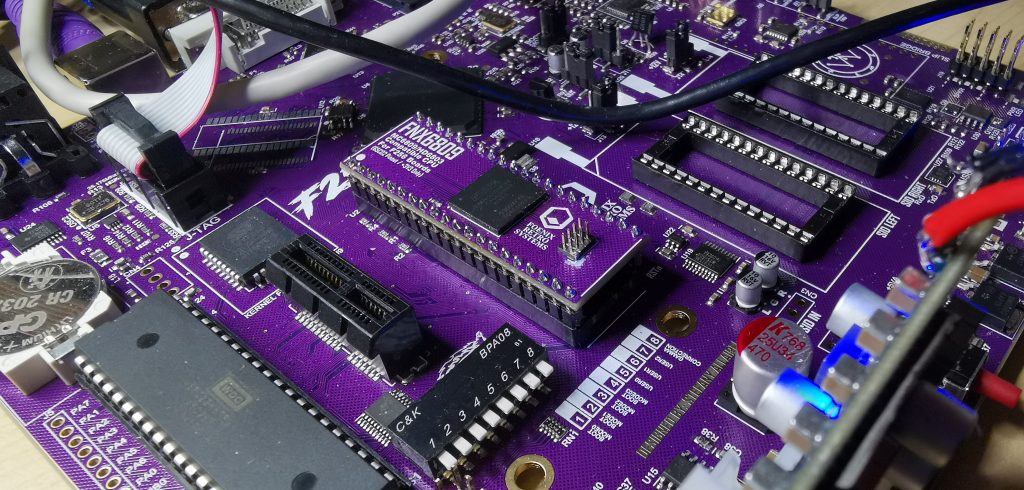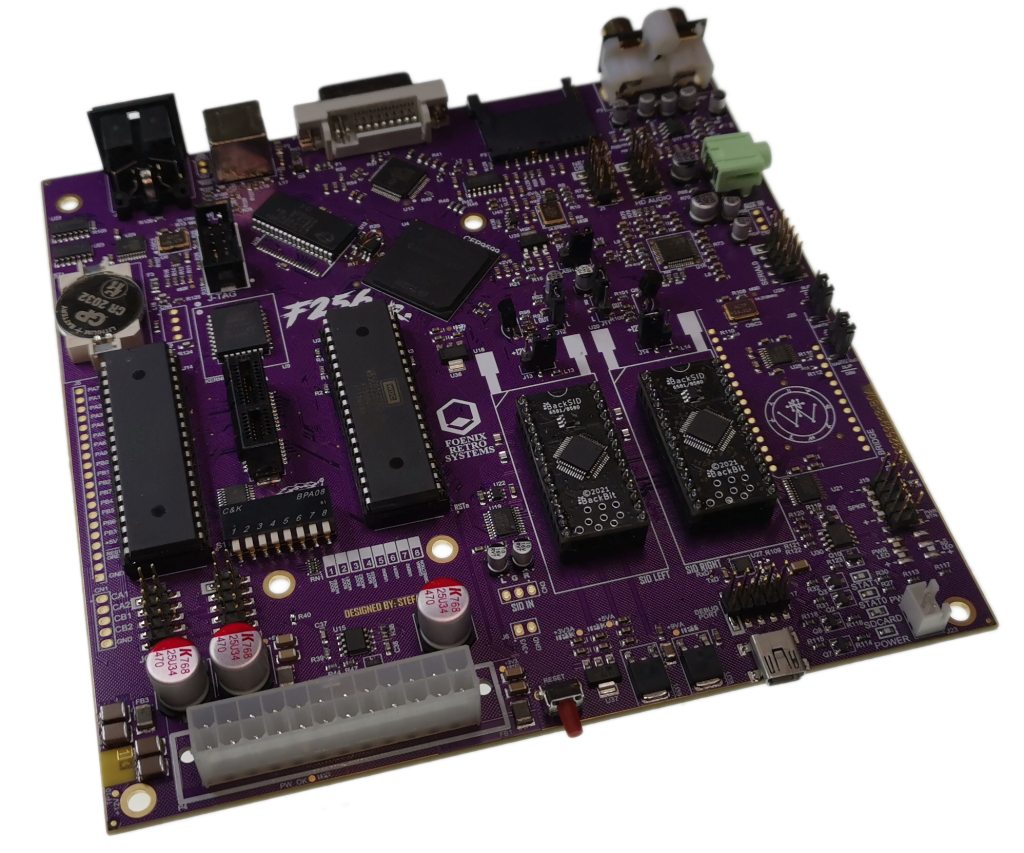 The F256 JR.
Low-cost


Now Shipping

Entry-level Foenix W65C02S SBC


With a mini-ITX form factor

Filled with a lot of goodies for only

$199.99USD
+Shipping

Selling Now!!!
*Note: SIDs are not included.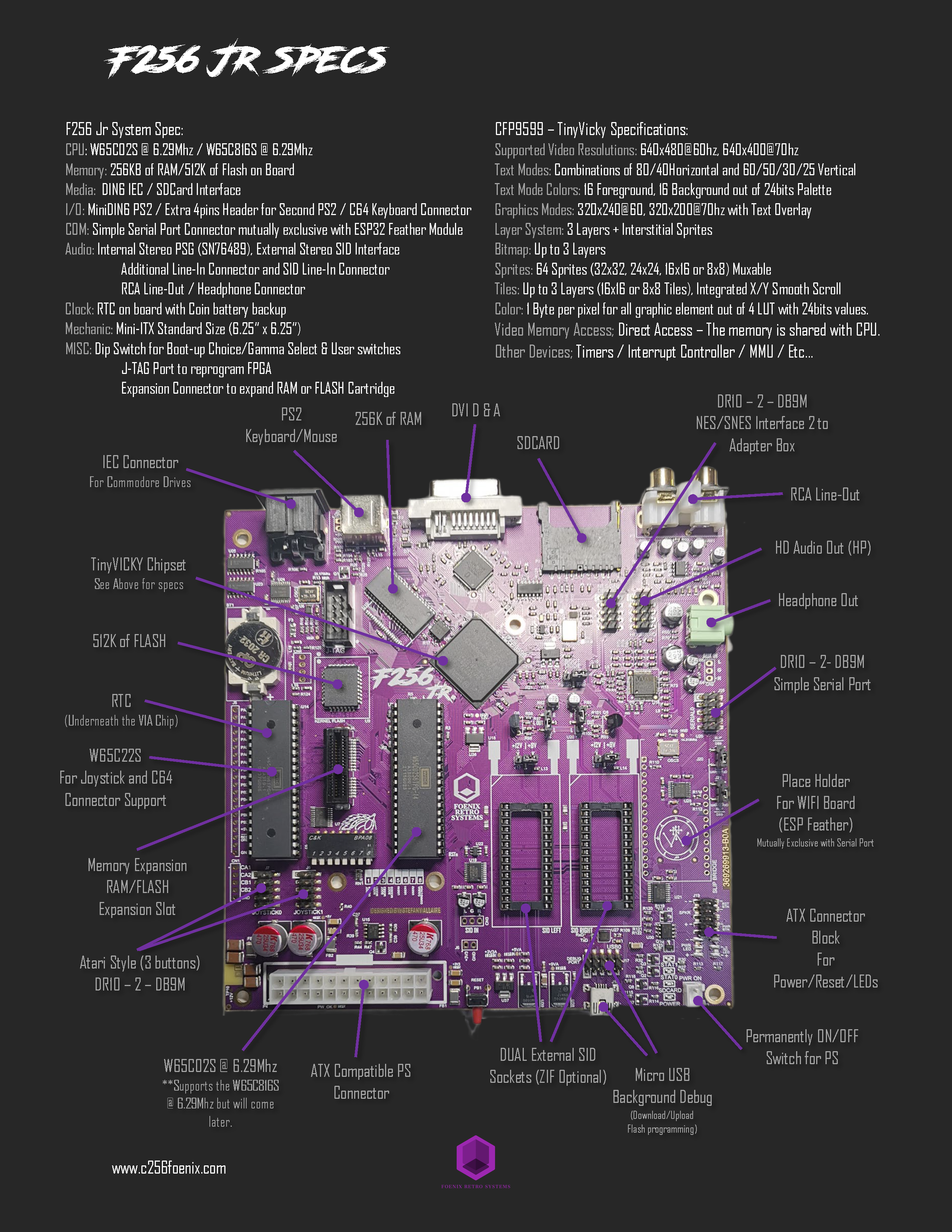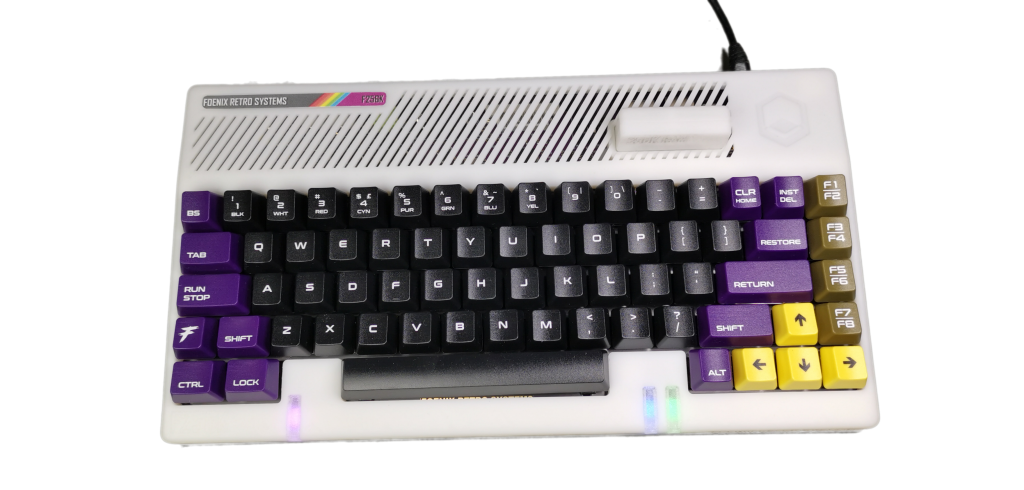 The New F256K
100%  Compatible with the F256 Jr.


WDC65C02 Based System

Resin printed Enclosure

Filled with a lot of goodies for only
Next Ordering is Scheduled
in May/June 2023
*Note: SIDs are not included.