Foenix Computers Development Tools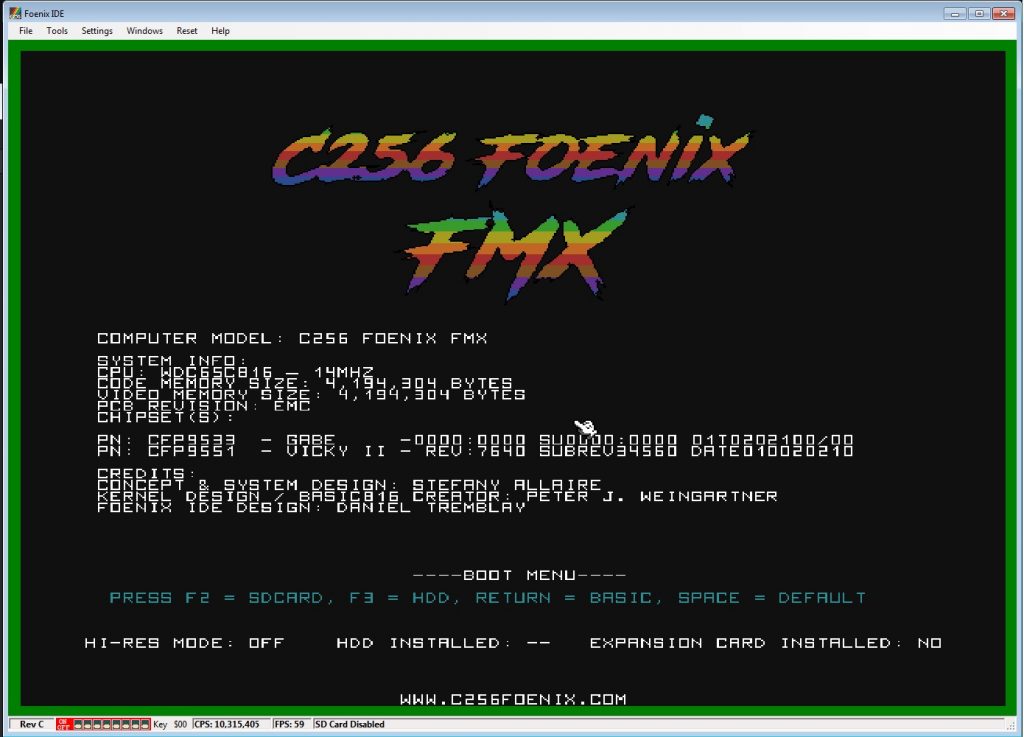 Foenix IDE
Description
Original tool developed for the 65C816 based Foenix Systems. It has been extended over time to include support for the 65C02. It includes a set of tools to debug code, and create graphics. However, it still needs an external compiler like 64TASS.
Supports
FMX, C256 Foenix U/U+, F256 Jr.
Platform
PC Windooz
Features:
System Emulator
Sprite/Tile Editor
Font Editor
Downloader, Etc…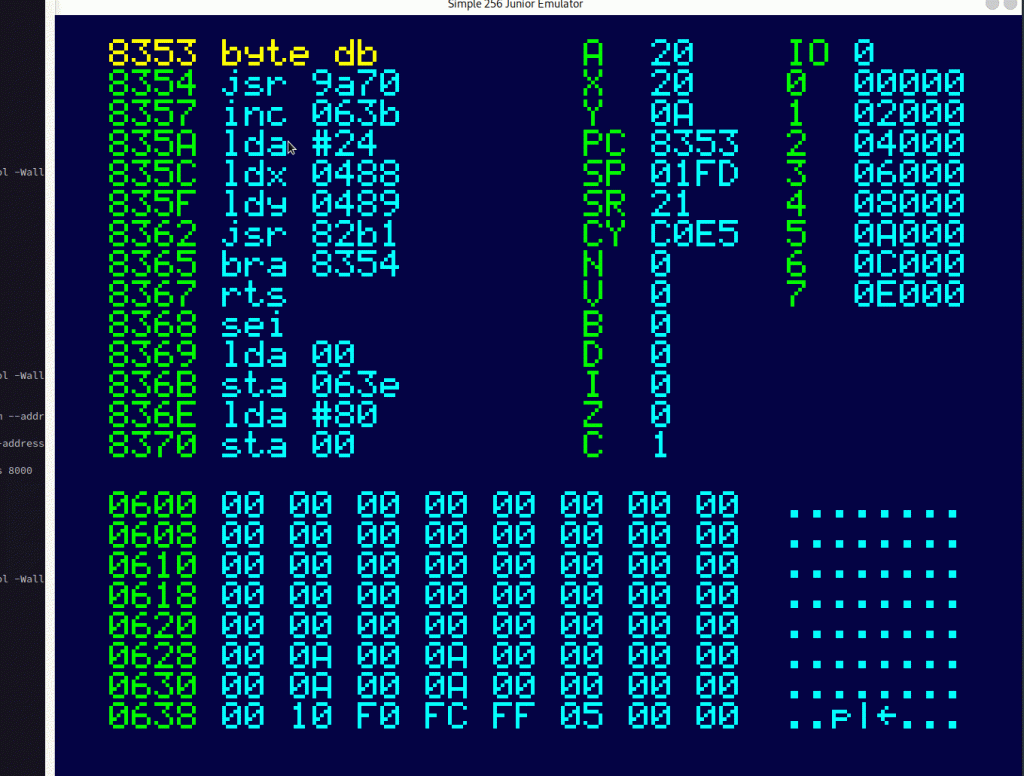 Paul Scott Robson's F256 Jr Emulator
Description
Paul has been a great supporter of the F256 Jr machine since its beginning and went to create the tools (F256 Jr Emulator) that he has been using to develop his SuperBASIC that will be integrated in the F256 Jr.
Supports
F256 Jr.
Platform
PC Windooz, Linux, MAC
Features:
System Emulator
More development tools to come.